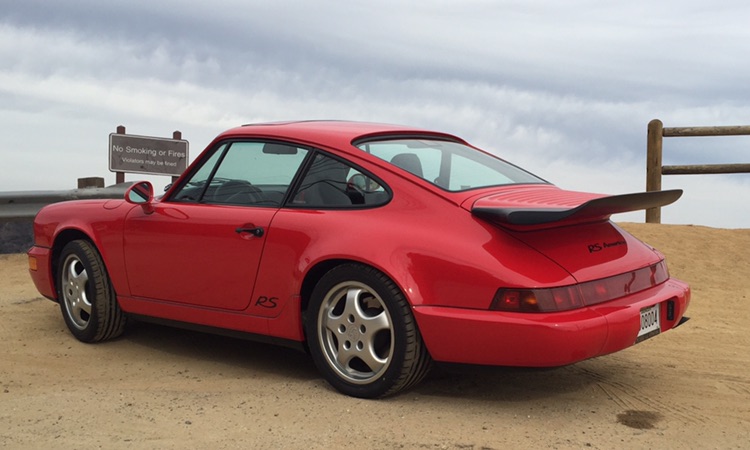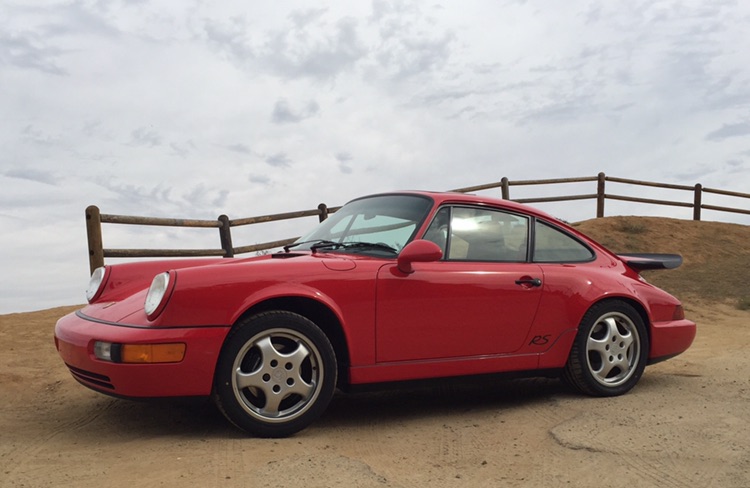 This one came from a one owner collection in California.
From RSAmerica.net:
"The intent was to create a basic lightweight, no frills 911 with minimal luxury options. Fitting the RS America with the M030 sport suspension package, which included the use of much of the running gear from the 911 C2 Turbo, led to higher performance limits. The Turbo's progressively wound coil springs, larger diameter front stabilizer bar, and upgraded shock absorbers were standard equipment for the RS America, as were 17" diameter C2 Turbo wheels. The RSA rims were 7" wide on the front and 8" wide on the rear (as opposed to the 7" wide front and 9" wide rear wheels of the C2 Turbo)."
The RS America was the perfect candidate for a track car or club racer. Many of these were modified and some were turned into race cars. We were happy to find an all original car that came from the original owner with less than 9000 miles, never been on a track. Everything is there.   This one has Limited Slip,  a sunroof, and air, no radio. It would be hard or impossible to find a better one.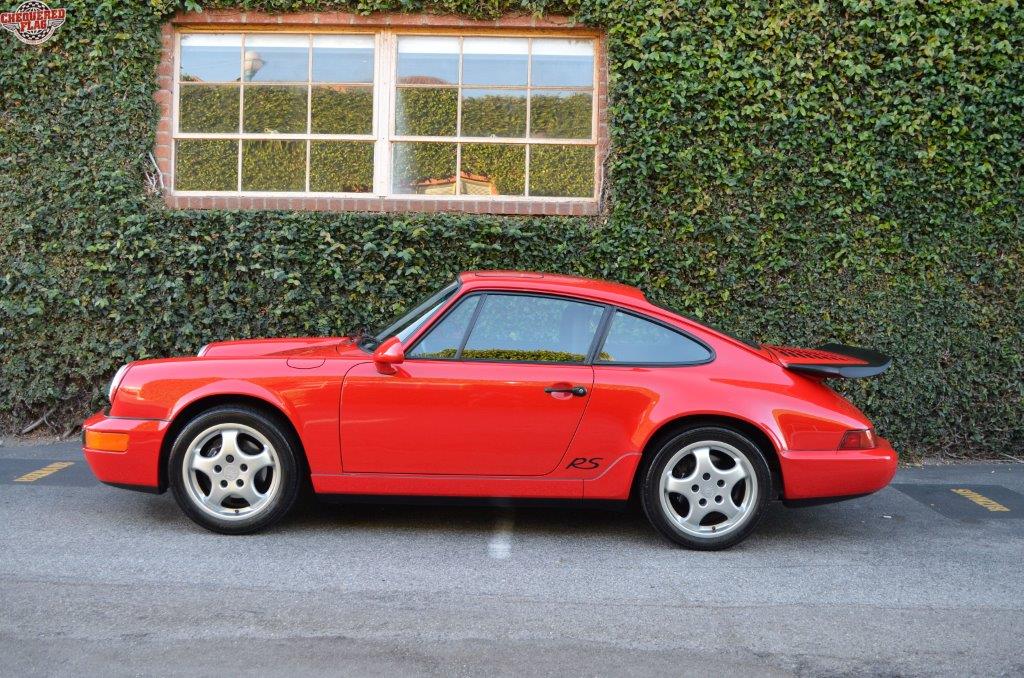 Only 701 RS Americas were made. A Porsche press release of the time said it, "..commemorates the 20th anniversary of the Porsche 911 RS with the creation of the Porsche 911 RS America….The 1993 RS America captures the spirit of the original RS with its emphasis on performance."