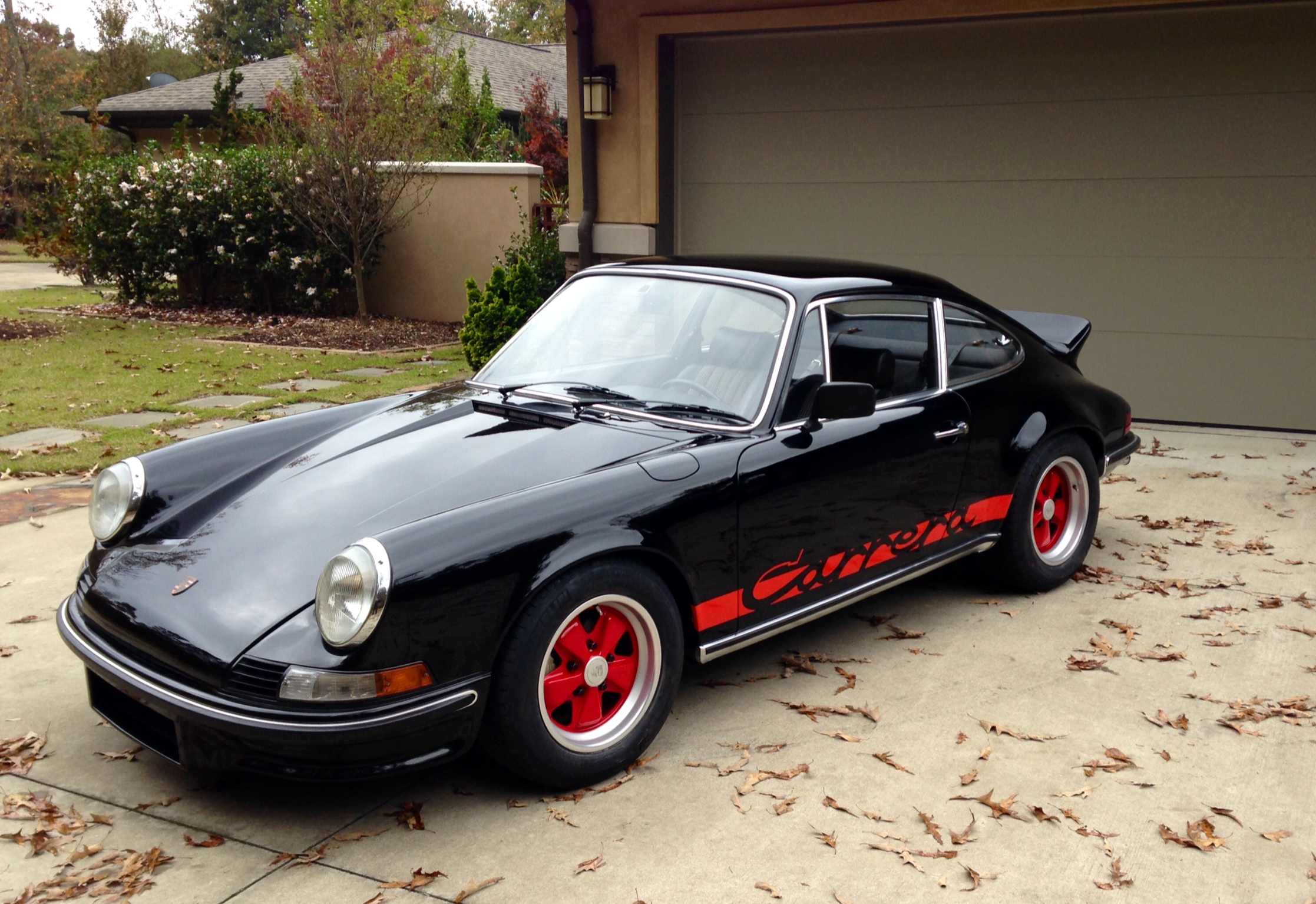 Click here to see a short video of Jerry Seinfeld's comments on the Carrera RS> Porsche
This is a Petrolicioius video about the Carrera RS   https://www.youtube.com/watch?v=oR-l7e4kEkI
One of 1580 made, none were imported to the USA. Most went to European countries and many were raced, wrecked, or rusted. This car was shipped to Sicily when new and then came to North Carolina in the early eighties. It was never exposed to salt or a race track, and probably not even much rain. I bought it from the second owner. It is extremely original with around 38,000 miles. All the tools, books, etc are there including many spare parts. It is also one of a few RSs that came from the factory with air conditioning.
The 1973 911S 2.4 is a very desirable car, to some, the best of the early 911s made before the advent of the bigger accordion bumpers. The RS 2.7 has a lighter weight body with thinner metal, and also thinner glass. it has a bigger motor with more horsepower. The rear fenders are flared and it has one of the first spoilers used on a road going production car.
Featured in May 2014 issue of Hemmings Sports and Exotic Cars.