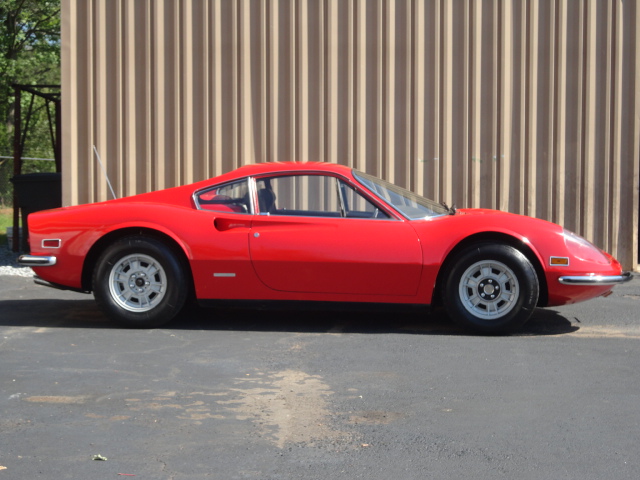 In 1980, the previous owner's husband purchased the Dino. In 1982, he gave it to her and titled it in her name. He is no longer with us, and she doesn't remember who the original owner was. It was driven sparingly (they had several cars) and kept in a secure garage at their home.
It was last driven in 1992 when it had just passed 15,000 miles. The engine has been turned over and it is free and very clean inside.  No paintwork was done after they took ownership, but it appears to have been painted in the original color sometime prior to 1980.  Door jambs have not been painted. The body and undercarriage are very straight and solid with no evidence of rust or accidents. It is original with no restoration efforts to cover up any hidden surprises. A good, honest, car.
The pictures tell the rest of the story. The interior is excellent original, including the mouse hair on the dash. Original hoses and clamps in the engine compartment. Overall, it is an extremely unmolested car with original, hard to find parts that were on it when it left Maranello. The previous owner has been unable to locate the tools or books at this time. It's possible they will turn up, but I'm not counting on it.